Growing
Since the mid 1980's we have focused on growing tomatoes in glasshouses.
Up until the turn of the millenium we used to grow predominatly 'classic' round tomatoes and then we started to trial cherry tomatoes and large vine varieties.
Since then we have seen the increased demand for on the vine varieties, ranging from cherry-on-the-vine to cocktail to large vine and followed by plum type varieties over the last 10 years.
Over the last five years we have started to grow different coloured varieties ranging from red, yellow, orange, purple to green!
We use hydroponics to grow the crops which in our case is predominantly NFT (Nutrient Film Technique). The plants are suspended on hanging gutters and we manage the plants vertically in what is called a high wire crop. Our most recent glasshouse is 7m tall!
Before 2014 we were producing tomatoes between March to early December but now we are harvesting all year round with the addition of supplementary lighting.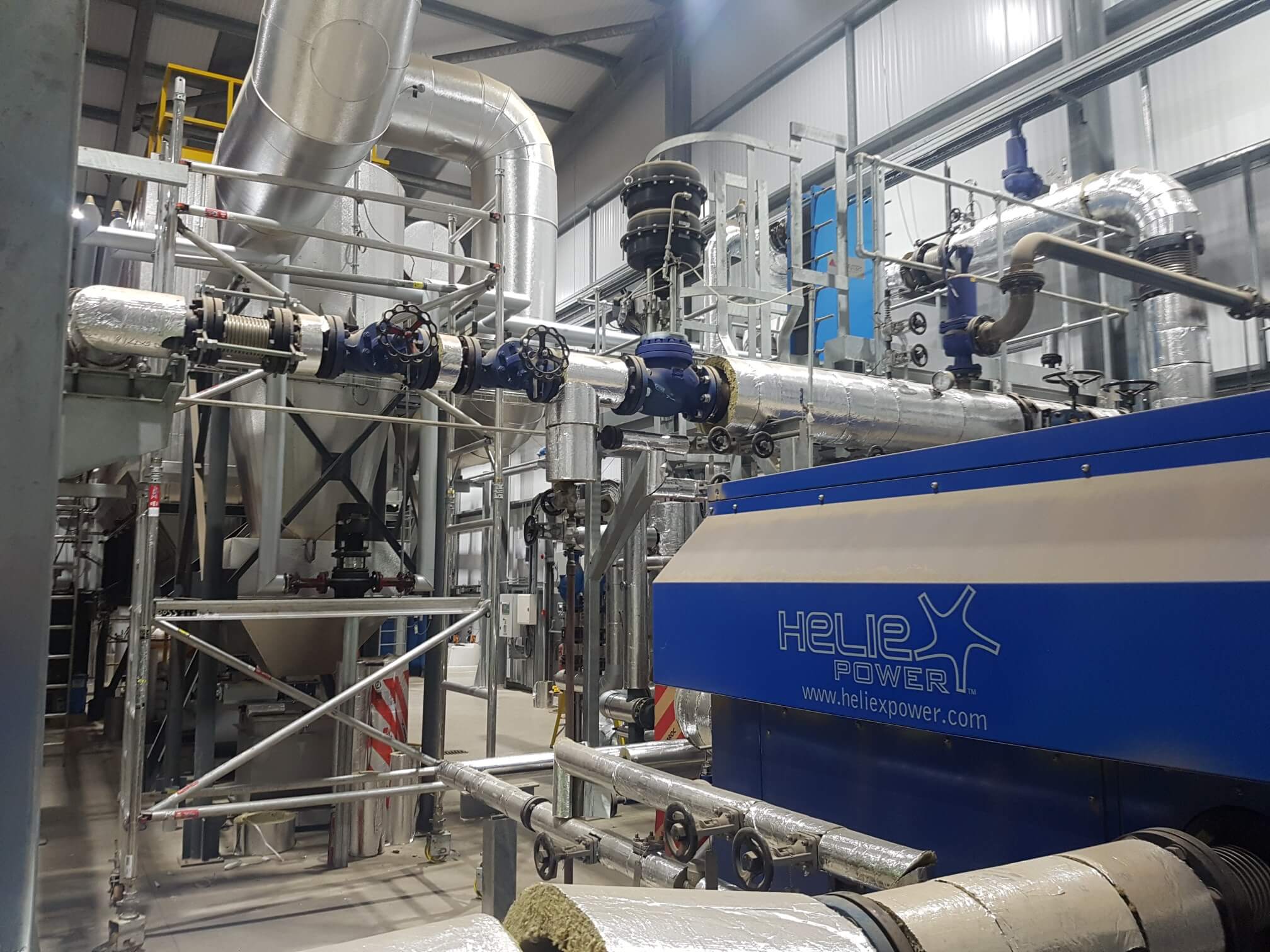 With protected crops and all year round production we do heat our crops in the UK as do growers in all of Northern Europe.
To remain efficient and sustainable we use steam and hot water biomass boilers and have CHP engines to help power the lit crops.
We use gas via anaeobic digestor plant and utilise the byproduct carbon dioxide to help the crops to grow.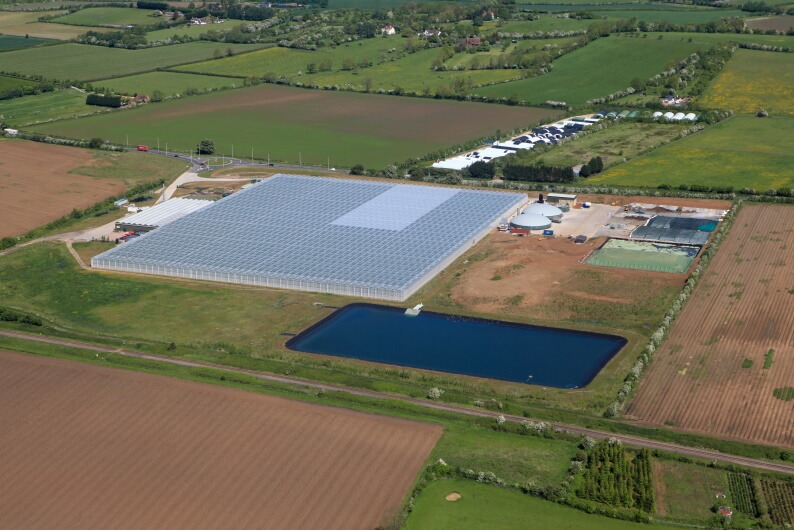 All sites have reservoirs that collect rain water. With filtration and sterilisation equipment used we recirculate solution in closed sytems to ensure we are efficient with this resource.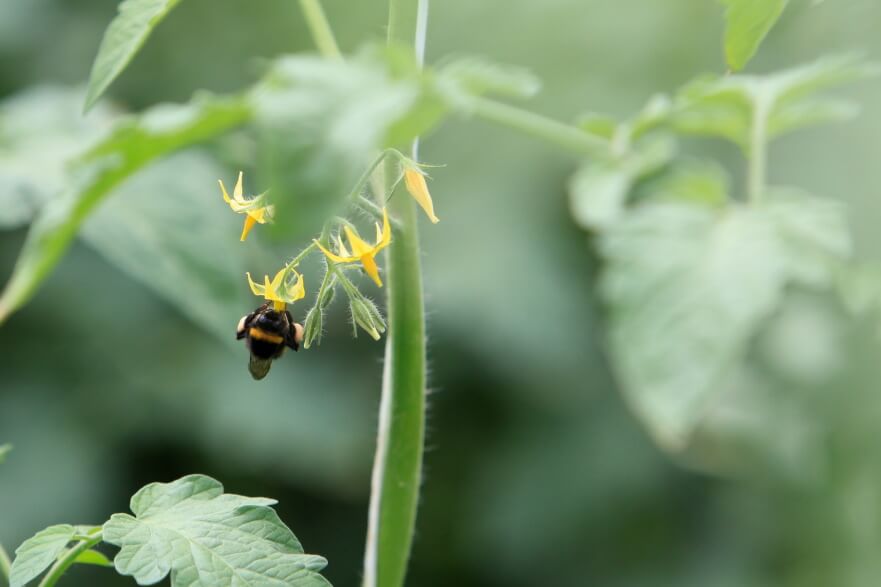 We use Native bumble bees to pollinate our plants.
An IPM (Integrated Pest Management) approch to control pest and disease is used. Introductions of natural predators in the crop helps to reduce crop stress and leaf damage and help to optimise the growth of the crop.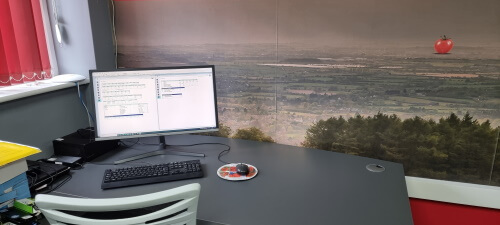 This high-tech industry has computers controlling the climate. This includes monitoring temperature, humidity, ventilation, screening, irrigation and lighting.
All leaves and waste from the plants is used in the Anaerobic Digestors or composted.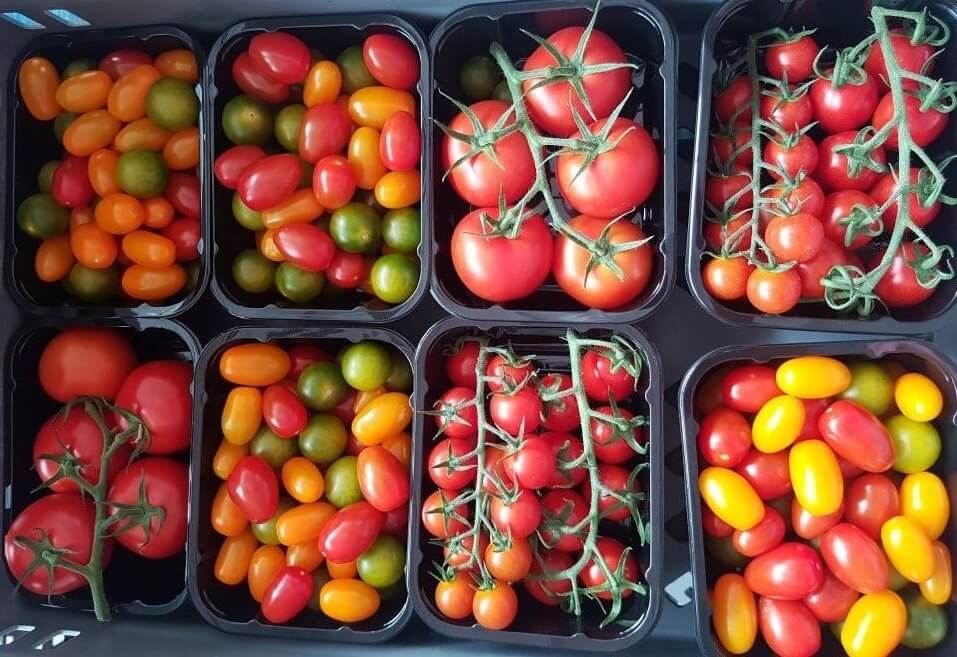 Sustainable
From materials used to grow the crops to the re-usable crates the fruit is packed in it is important that we use sustainable products.
We use recycled woodchip in boilers to provide hot water to heat the glasshouses which is stored in buffer tanks. Carbon dioxide, a byproduct of an anaerobic digestor is used in the crops to aid photosynthesis. Solar panels provide the power to run pumps that irrigate the crops and climate control helps to ensure we are not wasting energy.
Thermal screens keep heat in the glasshouse, but also help to shade the crops during bright weather.
LED lighting uses up to 40% less electricity than conventional lighting that is powered by on site CHP plants. This reduces the requirement to import power and therefore not rely on the National Grid supply.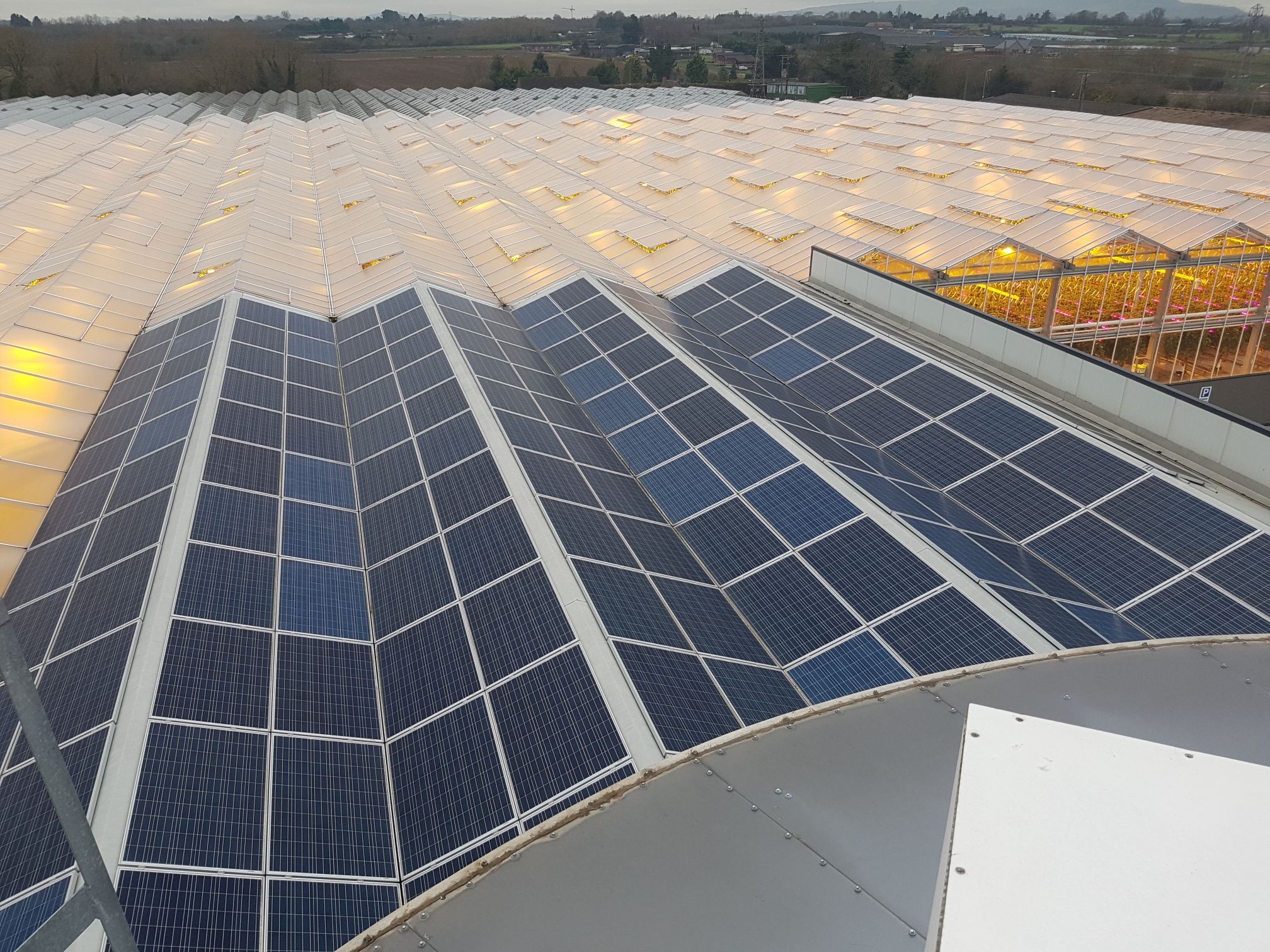 Side Shoots FC
We run a successful football team called 'Side-shoots FC' which began in 2006.
The team, made up of staff (and friends!) across the sites, plays in a local five a side league and has regularly won the Premiership over the last 14 years – to the extent that we now need a new trophy cabinet!
We are involved and play with Growers United, which was set up in 2012 by Vicarage Nurseries. We have been involved and supported the charitable work.
Our proudest moment to date was winning the Growers United tournament in 2017. After having lost the final in 2015 to G's (Sandfields Farm) we managed to get our revenge and beat them in a close game 2-1 at Evesham United ground. We have also reached the semi-final on a couple of other occasions so are well known in the area for our footballing skills.
Alan Kennedy (ex-Liverpool and double European Cup winner) was our honorary captain for a charity game with Vicarage Nurseries in 2018.
We always welcome new people to the team and have lots of fun!