Main Varieties
Our main range is always evolving to meet the requirements of our customers.
Examples of the Trial Range
Every season we have a trial area which can consist of 30 types all with different features, from colour, shape and size.
For a variety to become commercial it goes through a number of years of bench marking and taste panel testing to ensure it is an improvement on the existing range.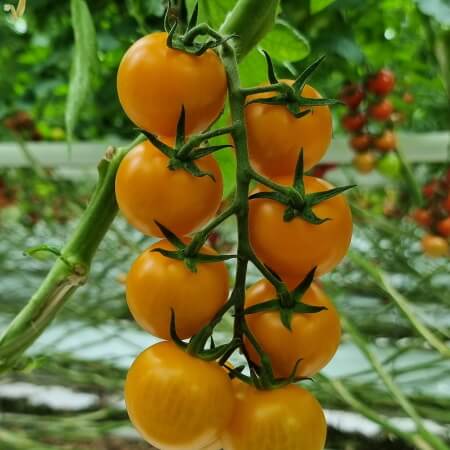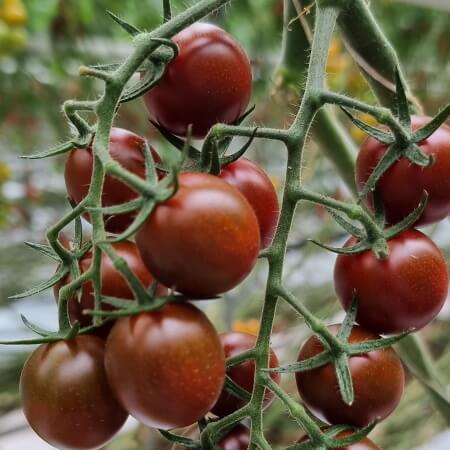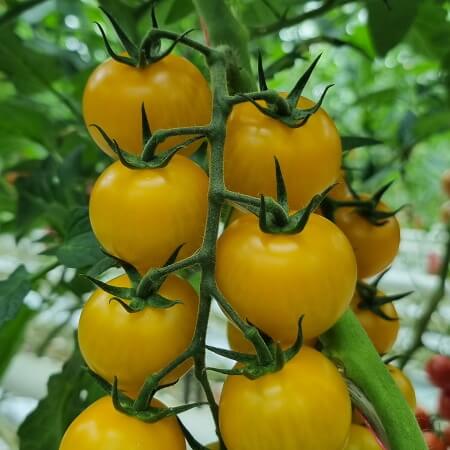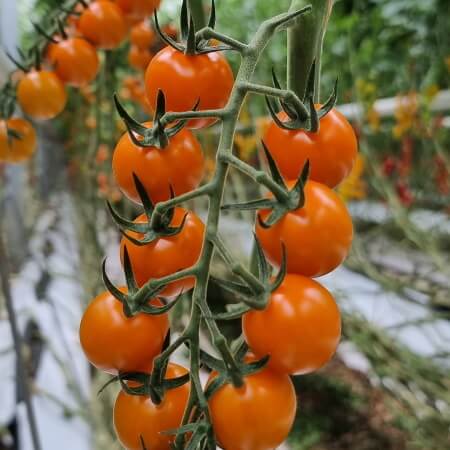 ---
Piccolo
We first started to trial this variety over 20 years ago and at Hornsfield Nurseries this has been the main type for 18 years. A Cherry on the Vine type that has developed its own branding and following over the last 10 years and is the most popular variety in Northern Europe. A sweet, but not sugary, slightly acidic taste with intense long lasting distinctive flavour and aroma. A favourite in the kids lunch box and can be accompanied with any cold or warm dish.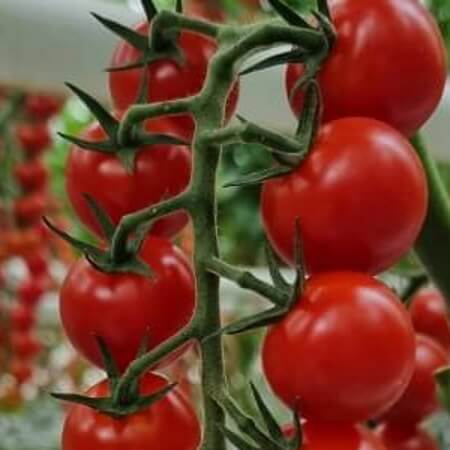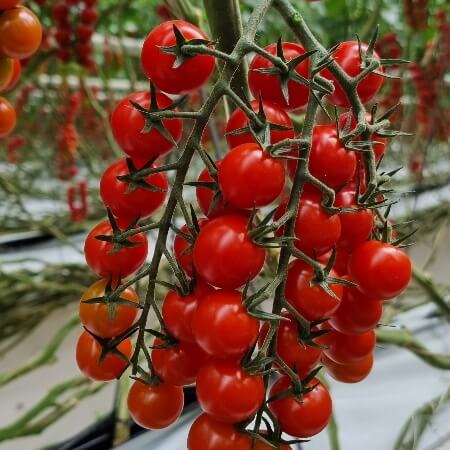 Yelorita
This Yellow Cherry on the Vine type has a beautiful appearance with very uniform neat trusses. A special unique flavour which is delicious on its own or mixed in with a salad.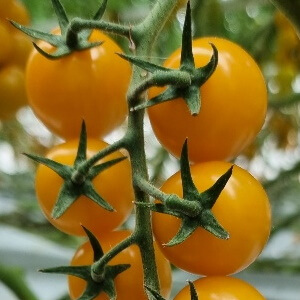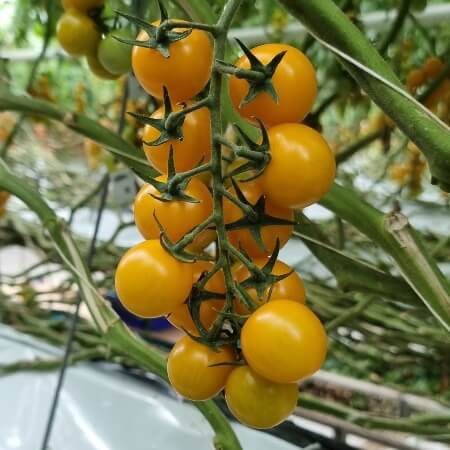 Roterno
A premium medium vine tomato which is ideally sliced up in the lunchtime sandwich or as a go to variety in many tomato based dishes.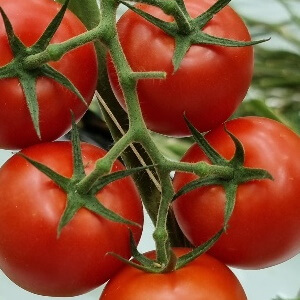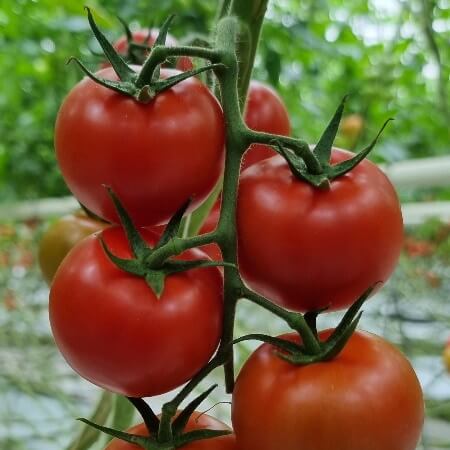 Arlinta
A popular cocktail variety which has a strong rich aroma and taste. A great choice for simple dishes due to its unique flavour. Great for cooking as it keeps its shape.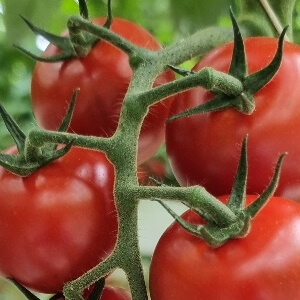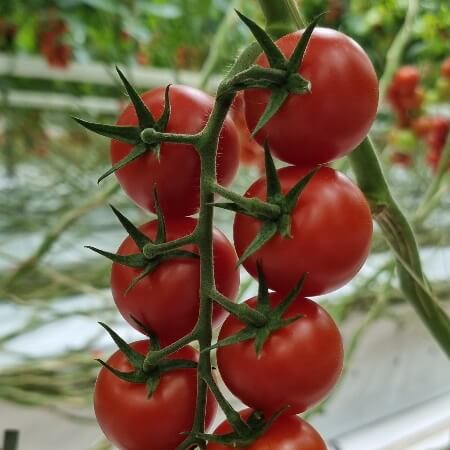 Duelle
A baby plum snack tomato. Perfect on its own or accompanied in both warm or cold dishes.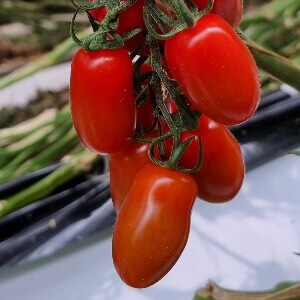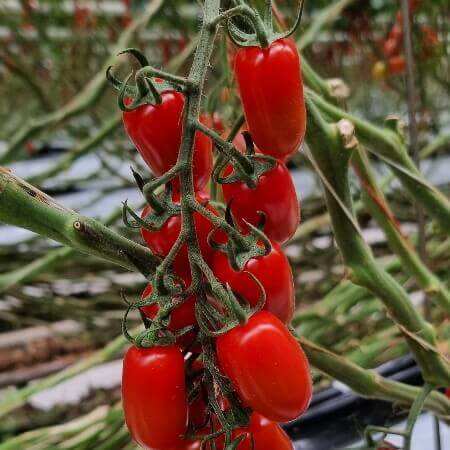 Dunne
A baby plum on the vine. Great looking tomato and a distinctive taste to be eaten on its own or a multiple array of dishes.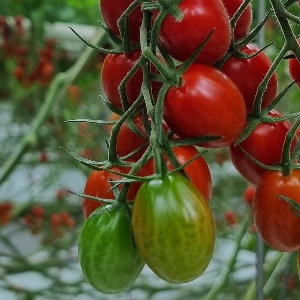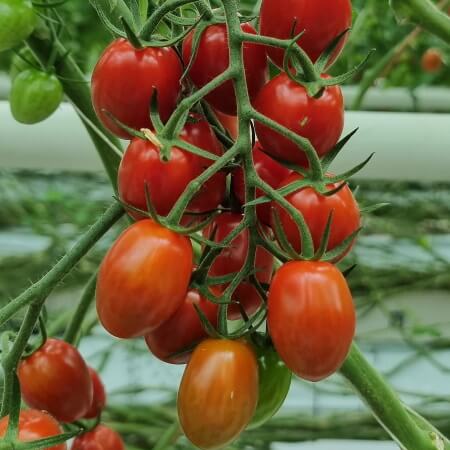 Strabena
A new premium min-plum variety. A fantastic deep intense red which has a sweet fleshy taste. Very popular with local farmshops and deli's due to its unique shape and taste.