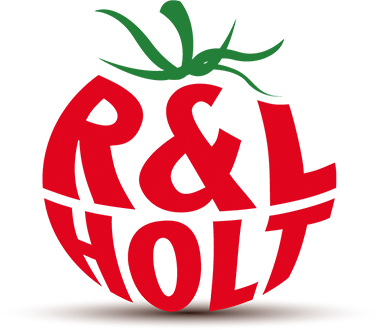 Celebrating Over 40 Years of Growing Excellence
Welcome to R & L Holt
We are a family run tomato business with our Head Office based in Offenham on the outskirts of the historic Vale of Evesham.
We started growing tomatoes in the early 1980's and currently have three sites in the local area, Sandylands (Offenham), Hornsfield (Badsey) and Springhill (Lower Moor).
In 2019 a new flagship site called 'La Serra' (Throckmorton) was built and we help to manage that site with Evesham Vale Growers.
With forty years experience we are the largest tomato growers in the Midlands and are proud to supply a number of supermarkets, wholesalers, local farm shops and cafes.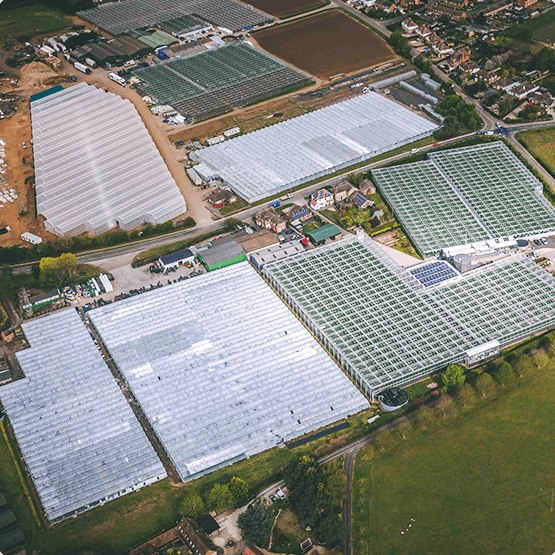 What We Do
Since the mid 1980's we have focused on growing tomatoes in glasshouses.
Up until the turn of the millenium we used to grow predominantly 'classic' round tomatoes and then we started to trial cherry tomatoes and large vine varieties.
Since then we have seen the increased demand for on the vine varieties, ranging from cherry-on-the-vine to cocktail to large vine and followed by plum type varieties over the last 10 years.
Over the last five years we have started to grow different coloured varities ranging from red, yellow, orange, purple to green!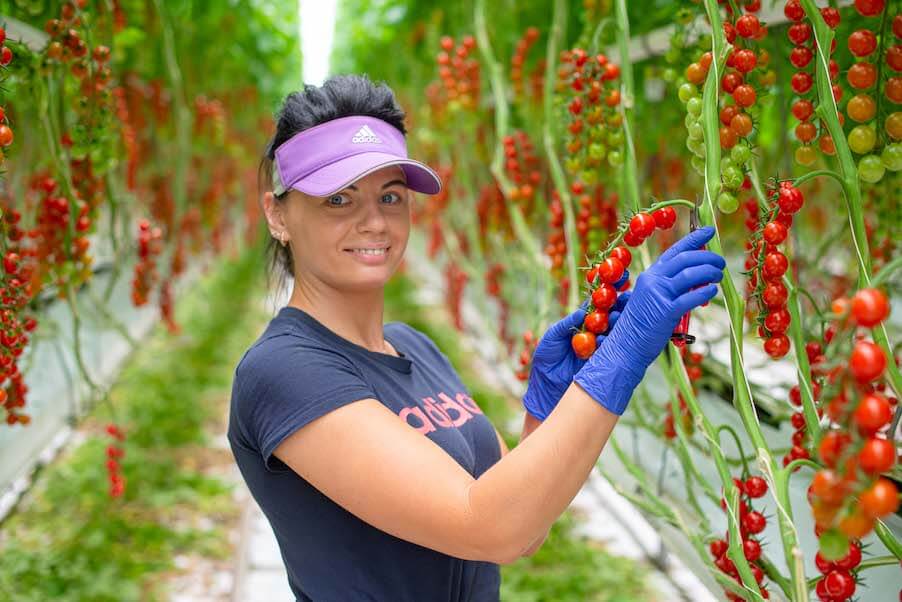 Statements
Our seasonal staff are recruited through reputable labour providers such as Concordia, an accredited GLAA's labour provider user group and NFU member so its standards are highly recognised.
We have a very low staff turnover and many of our workforce have been working with the company for over 10 years. 70% of our staff are working all year round. R & L Holt take a zero-tolerance approach to human trafficking and exploitation.
R & L Holt takes the wellbeing of all the employees very seriously and always ensure there is equal pay no matter their gender or background.
R & L Holt does its best to maintain a clean and safe working environment and understands that a happy, motivated and well looked after workforce is paramount to an effective and thriving business.